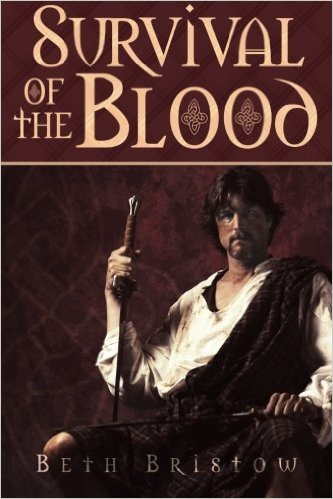 Book Review 'Survival of the Blood' by Beth Bristow
Published by Archway Publishing, Bloomington, Indiana, 2015.
First of all, recognizing that we have a growing, sophisticated subscribership to this newsletter, we want to let readers know that we did accept an ad for this book but I also warned the author that we would be doing an independent review to meet our organization's own standards.
I am very happy to say I highly recommend this book to anyone interested in good historical drama. When I first began college I had two majors: drama, as well as history, and then later switched to history and anthropology. I remember one thing well from those drama classes, as well as some excellent advanced high school English classes. It is common to all successful dramas, be they be plays or films, and likewise fiction books. The characters need to be well described. There must also be a conflict, with a clear protagonist and clear antagonist and the very best of fiction shows flawed tragic characters who are a mixture of good and either evil or at least self-destructive misguided judgment or delusion.
Click for Peter Daldry "Ye Jacobites by Name"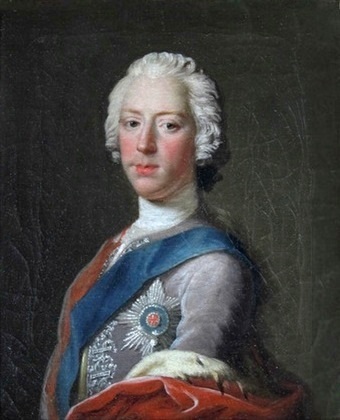 This book has all of that. It has well defined characters in an extended family, men as well as women. It has the conflict of Culloden, which was a tragedy as well as disaster for the Highland Scots. It has the inner conflicts of the men who had to decide whether to fight for the Stuart prince, Charles Edward Stuart, who was raised speaking Italian and French and grew up in archaic French and Italian royal and noble courts, or German speaking Hanover kings in London.
"Bonnie Prince Charlie" promised them a better future for Scotland. Alternatively, they could continue to suffer under a heavy taxload and other restrictions of the Hanovers, who now ruled both England and Scotland under the Act of Union, which even though it was a classic definition of a 'shotgun marriage,' had been voted by the Scottish parliament also in hopes for a better economic future for Scotland.
There is also romance and a vivid description of life as it was for the lower gentry and many ordinary highlanders in these turbulent times, amid a harsh environment.
The author made several trips to Scotland and did a lot of research, especially into the events of Culloden and the characters of the two men who were demanding loyalty and blood of the Highlanders, Bonnie Prince Charlie, and William Augustus of Hanover, Duke of Cumberland, usually known as 'Butcher Cumberland.'
All in all, this is a meaty satisfying read and will hold your attention. It will also make you look forward to a sequel to find out what happens next to the surviving characters, particularly the children.
You can find this book on Amazon.com here http://www.amazon.com/Survival-Blood-Beth-Bristow/dp/1480821438. Enjoy!
---