AmeriCeltic.net is a non-profit public service, supported by you, our readers.

Your donation of any amount is very welcome and will help us prepare and distribute these newsletters, continue our public outreach, as we did at the Pleasanton Scottish Highland Gathering and Games on Labor Day weekend, and support our Mission. (See below)


Learn more in our Video Introduction
.

Subscribe to our YouTube Channel!


Friday, 2017-10-13
Updates, Features, & Events

Hello AmeriCeltic Reader,

Updates:
• AmeriCeltic is looking into organizing a Celtic Community Fire Relief Fundraiser. (See Below).
• Artisan Candies and Baked Goods, Too, located in San Jose, has announced Special Samhain Saturday hours Tomorrow, and are offering both carry-out and delivery. (See Below).

Events:
• THIS Friday, October 13, at 8 PM, Gerry O'Connor & Richard Mandel kick off a series of 6 with a House Concert in Berkeley. (See Below)
• THIS Friday, October 13, and Saturday, October 14, Father Paddy's kick offs a series of Weekend Celtic Shows in Woodland. (See Below)
• THIS Saturday, October 14th, 6 PM - 10 PM, AmeriCeltic supporters Charmas will give a Sea Music Concert by followed by a Chantey Sing, at Cope-a-Cabana in San Jose. See Below for discounted Tickets!
• Beginning THIS Sunday, October 15th, Sisters Cassie and Maggie MacDonald bring their music of Nova Scotia to 7 cities throughout Northern California, beginning with a House Concert in Arcata. Full Details on their website, https://www.cassieandmaggie.com.
• Thursday, October 19th, is the World Premiere! of the Irish Epic, THE EVA TRILOGY by the Magic Theatre at Fort Mason Center in San Francisco. (See Below)
• Friday, October 20th through Sunday October 22nd, its the 7th Annual Fairfax/San Anselmo Irish Festival, with dozens of performances by Regional Celtic Performers. (See Below)
• Saturday, October 21 its the 29th Annual Sea Music Concert Series with Música mar en Español de Diana Gameros and Maria Jose Montijo, at Hyde Street Pier in San Francisco (See Below)
• On Friday, October 27, at 8:00 PM, #1 AmeriCeltic supporters Wake The Dead begin a four Concert Halloween Tour at The Palms Playhouse in Winters. (See Below)
• And Hallowe'en / Samhain Celebrations begin on Saturday, October 28, - Sunday, October 29th, its the 9th Annual Sonora All Hallows Fantasy Faire at The Mother Lode Fairgrounds in Sonora. (See Below)

Scan our feature articles below, or as always, you can click here to check the next month of listings on our website.
---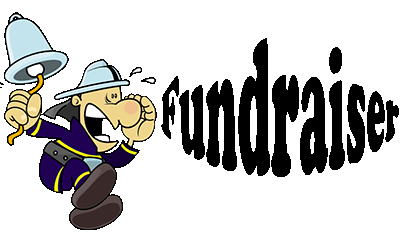 Fire Report and Fundraising
Recommendations of How to Help
Call for Raffle Items, etc.
Like everyone else we're in shock and awe of the destruction taking place just an hour north of us here in the South Bay.
The North Bay Area has long been a stronghold of cultural activities, especially Celtic, and a place with many musicians, performance venues and hosts. As we write this on Thursday, we've just learned that yet another musician couple has had to evacuate their home near Calistoga. We don't know what happened to the folks who run the Robert Louis Stevenson Park and the little museum at the Petrified Forest, whose curator lived near the museum and shop. Other friends have lost everything. One duo had to cancel their upcoming tour to the several affected counties. All are in the burn/adjacent evacuation area.
Of the seven fires that began last Sunday, only the fire closest to Fairfield has any significant degree of containment. The winds are up again today and will continue through Friday and possible Saturday. More of our friends will suffer losses. Let's hope and pray that no more of their lives are lost, as well.
Over the next few weeks, this newsletter will cover related aspects of this issue, and as this is getting to be an annual occurrence, with October being the worst month, we all will need to work more on prevention, including providing supplies and equipment to the county hospitals.
For these more immediate needs, the major news media, like NBC and CBS local affiliates, and people on Facebook have been posting lists of what is critically needed at present and lists of charities who can accept donations as well as where to donate those items. We encourage everyone to use them to make these important small donations. some items now needed for the thousands of persons who had to evacuate within minutes are such things as toothbrushes, toothpaste, wash cloths and towels and soap, deodorant, clothing, pillows, pet food, blankets (for pets as well as people). We'll see if we can find out from hospitals what they need that volunteers can provide. Who knows? It may be those extra aloe vera plants some of us have might even come in handy.
For the medium term, Tony and I are working on organizing a fundraiser to be held in the South Bay Area. We are talking to venues in and near downtown San Jose, and thinking of raising donations to two charities in particular: the affected County Hospitals, now treating dozens of burn victims, and Habitat for Humanity. The hospitals are an obvious need, but Habitat for Humanity is lesser known, especially for how it relates to the interests we normally cover in this newsletter.
As you know, Cultural workers, including most musicians, museum workers, etc., are generally not well off. Ditto many of the workers for the wineries whose products that we often pair with good music, films, etc. Many live in parts of the North Bay counties and the Gold Rush country, and other areas close to forests and brush lands because those areas offer more affordable housing. They are like the musicians in New Orleans after Hurricane Katrina, many of whom lived in the 9th ward and were rendered homeless when it flooded. Because they live in these areas they are among the most vulnerable to the ravages of wildfire. They also usually have the least insurance and will have the hardest time rebuilding their homes and lives. In 2005, Branford Marsalis and Harry Connick Jr., created a special project, in partnership with Habitat for Humanity, called "the Musicians' Village", to build homes in the 9th ward of New Orleans. 72 homes were built, and it inspired a church group to build another 200 plus homes for a total of 300 homes.
We've contacted Habitat for Humanity East Bay/Silicon Valley (HEBSV / http://www.habitatebsv.org), and learned that on Wednesday, they set up a local fund, the 2017 Northern California Wildfire Relief Fund, to serve the needs of our North Bay Fire victims. We've made them aware of the need for the arts and culture community, particularly musicians, again, in the north bay counties. They will indeed be building housing for those of the lowest income who lost and need most and needy musicians will be among these beneficiaries.
We are thinking of a fundraiser Concert, with a raffle, to raise funds for both these needs, and thinking of holding it here in the nearby and generally unaffected South Bay area. If you are in a position to provide a raffle item, or a venue, or a related service, please contact us by phone at 408-600-8783 or by email at AmeriCeltic@gmail.com.
---
Father Paddy's in Woodland
Upcoming Celtic Shows
Fri 10/13 & Fri 11/3 Whiskey and Stitches
Sat 10/14 Bobby and The Kennedys
10/20 Tempest | 10/28 The Pikey's
Father Paddy's Irish Public House, 435 Main St., Woodland
Former bass player Patrick Redmond took over the most impressive building in Woodland, CA re-opened it as Father Paddy's Irish Public House in May 2016. Father Paddy's has quickly become the center of all things Irish around with plenty of beer, whiskey and Craic.
Tonight, Friday the Thirteenth, it's Whiskey and Stitches, the band that brings a unique blend of non-traditional traditional Irish folk-punk and Americana - a modern twist on a familiar genre, covering a range from the Dubliners, the Clancy Brothers, Pogues, Flogging Molly, Guys Named Johnny, and the inimitable Johnny Cash. It's what folk would have been if there were amplifiers in the hills of Connemara or Appalachia and people could turn them up to 11.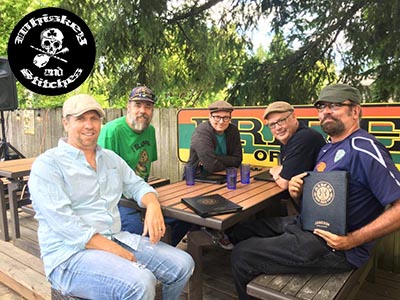 Video Samples
"Leaving of Liverpool"https://youtu.be/giD_R63VLAE
"Whiskey And Stitches" at Cesar Chavez Park in Downtown Sacramento for St. Patrick's Day. https://youtu.be/_MKlVNdS2-s
Whiskey and Stitches band members bring diverse musical backgrounds, from folk to rock to punk:
Mike McCarrick / vocals, guitar, harmonica
Steve Mooreweathers / accordion, keyboards
Doug Vincent / bass guitar
Kevin Coughlin / drums
James Wilson / mandolin, tin whistle, tenor banjo, accordion
The band plays around Sacramento Valley, down to Folsom and up to Reno and Sonora, including Fairs, Festivals and Football Clubs.
The musicians in Whiskey and Stitches bash out the type of rock 'n' roll that's at once clearly defined by its influences, yet also completely divorced from any rules. With an Irish-American pub sound that owes as much to Bill Monroe and the Ramones as it does the Pogues, Whiskey and Stitches' music is angry and jubilant... come prepared to stomp around and maybe shed a tear, too. - Rachel Leibrock (Sacramento News and Review)
Contact them at whiskeyandstitches@gmail.com or check https://www.facebook.com/Whiskey-and-Stitches-119867656932. https://www.reverbnation.com/whiskeyandstitches.
Saturday 10/14 it's Bobby and the Kennedy's
'LAST SHOW EVER' Drunken Irish Singalong
Come sing along with the Kennedys' patented Sing-O-Vision! Check them out at https://www.bobbyandthekennedys.com!
For more information, check www.fatherpaddyspub.com, call 530-668-1044 or email fatherpaddys@gmail.com.
---
Saturday, October, 14th 6 PM - 10 PM
Concert and Chantey Sing in San Jose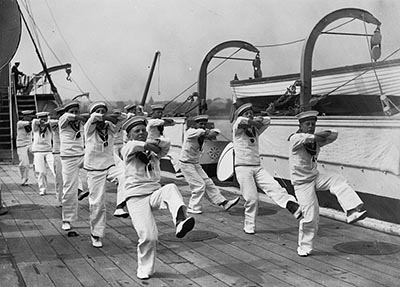 Charmas Quartet @ Cope-A-Cabana
Potluck | Sea Music Concert | Chantey Sing
If you need more salty song, here's a Rousing, Open Chantey Sing! in San Jose
Generously hosted by Bill Cope, this Saturday, Oct. 14th, 6 PM - 10 PM, it's a Sea Music Concert by Charmas followed by a Chantey Sing at Cope-A-Cabana House Concerts, in San Jose!

Your evening starts with a Meet and Greet potluck from 6:00 - 7:00 pm (Bring a dish to share), then continues with a Sea Music Concert by Charmas from 7:00 - 8:15 pm, then we take a break for the dessert buffet, and finish your evening with a Rousing Open Chantey Sing from 8:30 - 10:00 pm.

During this Open Chantey Sing, everyone can take a turn leading a song. Lyric sheets will be provided for those who don't already have a favorite sea chantey.

For full details, Click Here!.

Special Discount Tickets!
Use the Discount Code AC-Chantey!

At-The-Door tickets are $20-25, but if you pay in advance using PayPal (you don't need to have a PayPal account), you can get your Ticket for just $15! Here's how:

• Click Here to Pay Bill Cope directly using the 'PayPal.me' service
• Enter your total (# of Guests times $15) to be paid and Click the 'Next' button
• Enter (or select) your payment method and Click the 'Next' button
• On this final (third) screen, click on the 'Add a Note' link, then enter the discount code AC-Chantey along with your Name and # of Guests into the 'Notes' section (so that Concert Host Bill Cope will know who is buying these tickets).
• Click the Send Money Now button and your payment will be made!
• FINAL STEP! To confirm, get directions, etc., send Bill a regular email alerting him to your ticket purchase, email Bill Cope - Click Here!, and Bill will send you a reply email with full details and directions to his Cope-A-Cabana.
• If PayPal is not your thing, email Elise - Click Here!, and we will make other arrangements for your pre-payment.

We hope to see you this Saturday at the Potluck / Concert / Chantey Sing!
---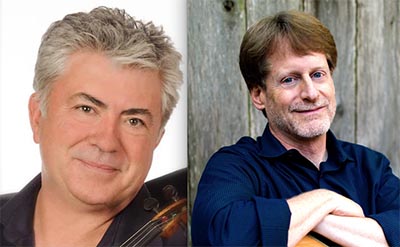 Gerry O'Connor & Richard Mandel
Northern California Tour
For a video of Gerry O'Connor & Richard Mandel, Click Here!
Hailing from a family of musicians in Dundalk, County Louth, Gerry O'Connor has won numerous All-Ireland titles. He has played and recorded with highly-regarded groups such as Lá Lúgh and Skylark, as well as having toured and recorded with members of all the legendary groups including Planxty, Bothy Band, De Dannan, Boys of the Lough, The Irish Rovers and the Chieftains. His solo album, Journeyman, was counted in the top five Albums of the year 2004 by The Irish Times and was heralded as a significant milestone in recording the music of the 'Oriel' region of South Ulster. His 2006 live album, In Concert, recorded with Gilles Le Bigot was a celebration of the cultural links between Ireland and Brittany. Jig Away the Donkey, an album focusing on the music and song of South Ulster with Martin Quinn and Gabriel McArdle was released in 2010. With Nuala Kennedy, Martin Quinn and Gilles Le Bigot, Gerry released the album Oirialla in 2012 at the Celtic Colours Festival in Cape Breton, Canada. This band is currently touring and entertaining audiences around the globe.
Richard Mandel fell into the well of Irish music in the mid-'90s and was soon driving every session he could get into. As a first-call accompanist, Richard has performed with legendary Irish musicians including Paddy Keenan, Jimmy Keane, Gerry O'Connor, Mick Maloney, Paddy O'Brien, Tony DeMarco and many others. Richard plays in the trio Three Mile Stone with mandolinist Marla Fibish and fiddler Erin Shrader. Three Mile Stone released its debut CD, produced by John Doyle, in March 2010 and has received rave reviews. In addition to Three Mile Stone, Richard can be heard on Christa Burch's CD 'Love of the Land', Radim Zenkl's, 'Restless Joy', and Tipsy House's CD, 'Sets in the City.'
Gerry O'Connor & Richard Mandel Tour Dates
• Friday, October 13, Berkeley, CA, House Concert, 8 PM, Reservations: rmand50@yahoo.com
• Saturday, October 14, Carson City, NV, House Concert, 7 PM, Reservations: brewreyarts.org
• Sunday, October 15, Chico, CA, House Concert, 7:30 PM, Reservations: michaelwcannon@sbcglobal.net
• Thursday, October 19, Sebastopol, CA, House Concert, 7:30 PM, Reservations: rogerjsherron@comcast.net
• Friday, October 20, The Plough and Stars, San Francisco, CA 9:15 pm. http://www.theploughandstars.com
• Saturday, October 21, Soquel, CA, House Concert, Monterey Bay Celtic Society, 7:30 PM, Reservations: reservations@haworths.org or (831) 464-9778
• Sunday, October 22, Palo Alto, CA, House Concert, 3 PM, Reservations: eratner@pacbell.net

More Info and full bios: https://www.gerryoconnor.net/biog
http://threemilestonemusic.com/about/richard-mandel
---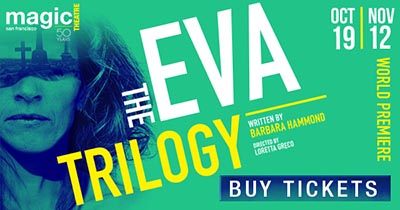 By Barbara Hammond | Directed by Loretta Greco
October 19 - November 12, 2017
Fort Mason Center, 2 Marina Boulevard, Building D, San Francisco
TICKETS: http://magictheatre.org/season/the-eva-trilogy Save 20% on Tickets* Use Code: AC20
Barbara Hammond's The Eva Trilogy is a lyrical Irish epic spanning thirty years over the course of three plays: Eden, Enter The Roar and No Coast Road. All three plays will be performed, in succession, during each performance. Each play stands alone as a complete work, but together they comprise a trilogy that tells one comprehensive story.
Julia McNeal (Fred's Diner, A Lie of the Mind) stars as 'Eva.' The Company features Caleb Cabrera as 'Tom,' Justin Gillman as 'Father O'Leary,' Rod Gnapp as 'Eamon,' Amy Nowak as 'Roisin,' Lisa Anne Porter as 'Teresa,' and Megan Trout as 'Nymph.'
In addition to Ms. Hammond and Ms. Greco, the creative team includes Hana S. Kim (Scenic and Projection Design), Alex Jaeger (Costume Design), Stephen Strawbridge (Lighting Design), and David Van Tieghem (Sound Design and Composition).
Tickets may be purchased online at http://magictheatre.org/season/the-eva-trilogy or by calling (415) 441-8822.
Magic Theatre
Fort Mason
2 Marina Blvd.
Building D, 3rd Floor
San Francisco, CA 94123
*Code AC20 is valid for 20% off tickets to all performances of THE EVA TRILOGY thru November 12, 2017. Available on all seats. All seats are best available. Not valid on previous purchases and cannot be combined with any other offer. All tickets are subject to availability. Subject to change. Service charges apply to all orders.
---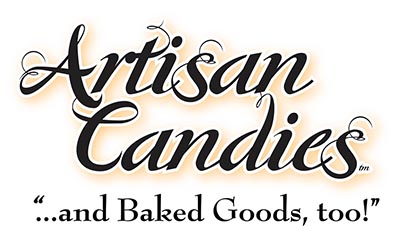 Artisan Candies and Baked Goods, Too
Celtic Autumn Harvest / Samhain | Saturday Special Hours
4432 Pearl Avenue, San Jose CA | Tuesday - Friday Saturday 11-5:30 pm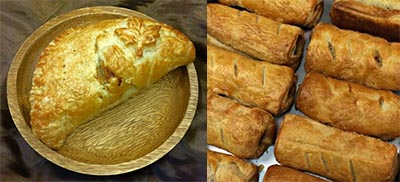 Artisan Candies and Baked Goods, Too, will be open for a special time this Saturday to celebrate the Celtic Autumn Harvest Season, and invite you to join them! Hours will be 11 am to 5:30 pm, and samples are always free.
They will kick off their fall menu featuring Celtic Pasties, Pumpkin Vegetable Stew, Pumpkin Bread Pudding, Pumpkin Pasties (for the Harry Potter fans), Boxty Bread (a tasty, traditional Irish bread made with potatoes), and of course all of their wonderful sweet treats. Bring your coolers to take home their frozen offerings that you can bake off at home - meat pies, sausage rolls, and fruit pies with fresh seasonal fruit!
We also can deliver to your nearby door in case you can't get to our shop during business hours.
You can still find Kristen and Dean with their booth, Celtic Candies and Cakes, at many of the Scottish and Celtic festivals around California such as the Pleasanton Highland Games on Labor Day weekend, the Big Trees Highland Games last weekend, and at the Great Dickens Christmas Fair this winter as London's Finest Cakes and Puddings, or book their The Celtic Tea Shoppe, for your event. To check the The Celtic Tea Shoppe Facebook Page, Click Here!
Check our website www.artisancandies.com for all our other baked goods and confections. To order, contact Kristen Scott with a call to 408-267-7090, or an email to sales@artisancandies.com
---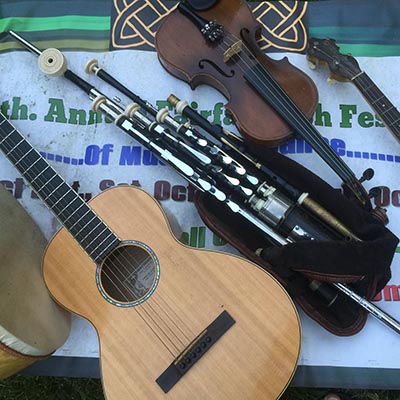 The 7th Annual Fairfax/San Anselmo Irish Festival
San Anselmo Friday 10/20 | Fairfax Saturday 10/21 & Sunday 10/22
Various Venues around San Anselmo and Fairfax, CA
Heartbeat Music is delighted to present, the 7th Annual Fairfax/San Anselmo Irish Festival Of Music & Dance.
The Gallowglasses, Noctambule, McCrae's Battalion, Riggy Rackin, John Caulfield, Vincy Keehan & Kenny Somerville, Moonshine Jelly, Catherine John, Tim Hill & Autumn Rhodes, The Mild Colonial Boys, John Pedersen, Rita Thies, Dan Shea & Rebecca Richman, Kyle Alden & Suzuki Cady, Megan McLaughlin & Cularan, Burke Trieschmann, Erin Ruth Thompson with David Chadwick & Doug Lowder, Daniel Schoenfeld & Anne Goess, Aidan Stone, Culann's Hounds, Susan Spurlock & Peter Heelan, The Shots String Band, The Snug, Erica & Friends, David Winter & David James, Neil O' Neill , Stacy Sameuls, Comhaltas Set Dancers, Brosnan Irish Dancers, The Pure Drops, Savage Craic and more.
Festival Highlights and Video Previews
Cormac says: "This year we have a fantastic new venue, the EV Lounge, in neighboring San Anselmo, where the festival will kick off on the Friday night at 7:00 PM with The Shots, followed by Moonshine Jelly and the John Pedersen Band".
Moonshine Jelly is lead by the area's newest star, Lee Corbie-Wells, who has startled the Bay Area folk scene with her striking vocal and multi-instrument talents, and together with founder Kent Kessinger and a select group of supporting friends have ventured into Celtic, Americana, Blues, Jazz, Swing, Ragtime, Latin, Scandinavian and Bluegrass genres. For Moonshine Jelly Videos, Click Here!
Saturday and Sunday, the festival takes over the small town of Fairfax situated 22 miles north of the Golden Gate Bridge. For two days, Fairfax will once again resemble a town in Ireland, with Irish jigs, reels, dancing and sweet voices in Fairfax pubs, restaurants, cafes and clubs.
Saturday Evening, at Wu Wei Tea Temple, kicks off at 6:00 PM, with Vincy Keehan & Kenny Sommerville followed at 7:00 PM by Sensational Songstress Erin Ruth Thompson with David Chadwick and Doug Lowder. For Erin's Videos, Click Here!
Later, Kyle Alden & Friends performs at Peri's Bar, 29 Broadway Blvd, Fairfax, at 9:00 PM, followed by hard rocking Culann's Hounds at 10:00 PM.
These Hounds are renowned for savage Fiddle Tunes, Drinking Songs, Celtic Rebel music. For Culann's Hounds Videos, Click Here!
Meanwhile, it's McCrae's Battalion, Celtic Rock with a message, over at 19 Broadway @ 9:00 PM. For McCrae's Battalion Videos, Click Here.
On Sunday, its the Bay Area's Hottest New trad band, Erica & Friends, opening the day at 2:00 PM at Wu Wei Tea Temple, For Erica & Friends Videos, Click Here.
Also, check out this KWMR Radio webcast on the 2012 Fairfax Feis www.kwmr.org/blog/show/3722 featuring an interview with organizer, Cormac Gannon, and about and hour and a half of music from artists including, Laurence Nugent, Ken O'Malley, Lucia Comnes, Kyle Alden, Todd Denman, and The Gas Men.
For more info, check The Fairfax Fleadh Facebook Page, or Fairfax Fleadh Website, or email fairfaxirishfestival@gmail.com or call Cormac Gannon at 415-637-5079.
---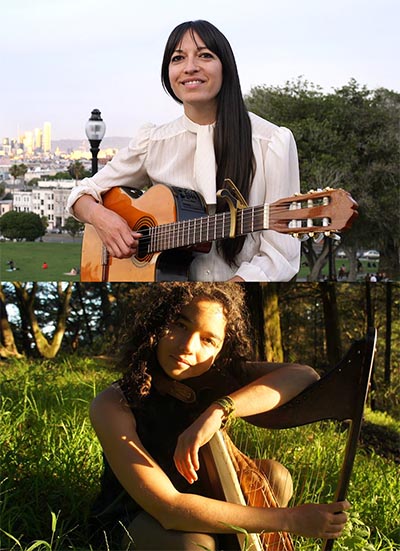 29th Annual Sea Music Concert Series
Música mar en Español de Diana Gameros and Maria Jose Montijo
8 PM Saturday, October 21, Hyde Street Pier, San Francisco
Experience the driving rhythms of chanteys and the beauty of seafaring ballads in company with our crew of Sea Music lovers for a 28th year of presenting outstanding performers at San Francisco Maritime National Park's annual Sea Music Concert Series.
Diana Gameros and Maria Jose Montijo, accompanying themselves on guitar and Latin harp, sing of the sea, ships, love and life, drawn from folkloric and contemporary music traditions of Latin America and the Caribbean. Experience these Spanish language songs in a unique waterfront setting from the wooden deck of the historic 1886 square-rigged sailing ship Balclutha.
All concerts begin 8pm. Tickets: $12 San Francisco Maritime National Park Association members.
Season ticket: All three concerts, $36 (general and members).
(plus service charge)
Dates, ticket prices, online ticketing and photos / bios of the performers at: https://www.eventbrite.com/e/29th-annual-sea-music-concert-series-tickets-36565346937
For more info, email Peter Kasin, Interpretation Division at Peter_kasin@nps.gov
---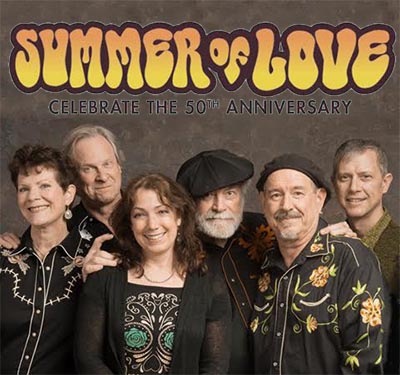 Wake the Dead Fall Tour
Your Summer of Love Party Band
Berkeley - October 28th | Point Reyes - November 3rd | Felton November 4th
WAKE THE DEAD, the World's Only Celtic All-Star Party Band has four new shows to celebrate the 50th Anniversary! Let's ratchet this warm and fuzzy feeling right into the Fall of Love mode!!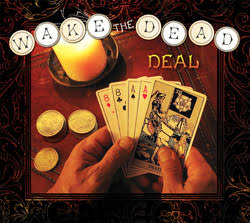 First known for weaving jigs and reels into the songs of the Grateful Dead, this hot Bay Area acoustic sextet now Celtifies the entire Summer of Love including the Airplane, Youngbloods, Buffalo Springfield and even the Beatles.
Click Here for the Studio-Produced Videos of Wake the Dead!
Wake the Dead is Danny Carnahan (vocals, fiddle, octave mandolin), Sylvia Herold (vocals, guitar), Paul Kotapish (vocals, mandolin), Kevin Carr (uilleann pipes, fiddle), Cindy Browne (bass) and Brian Rice (exotic percussion).
Seventeen years of rocking acoustic joy and still going strong - spotlighting songs from the brand-new CD 'Deal'. Fans are guaranteed brand-new surprises at every show.
Wake the Dead Fall Tour
• Friday, October 27, 8:00 PM, The Palms Playhouse, Winters
• Saturday, October 28, 8:00 PM, The Freight & Salvage Coffeehouse, Berkeley
• Friday, November 3, 8:00 PM, Point Reyes Dance Palace, Point Reyes Station
• Saturday, November 4, 8:00 PM, Don Quixote's International Dance Hall, Felton
Full Details, updates and ticket links at www.wakethedead.org/events
---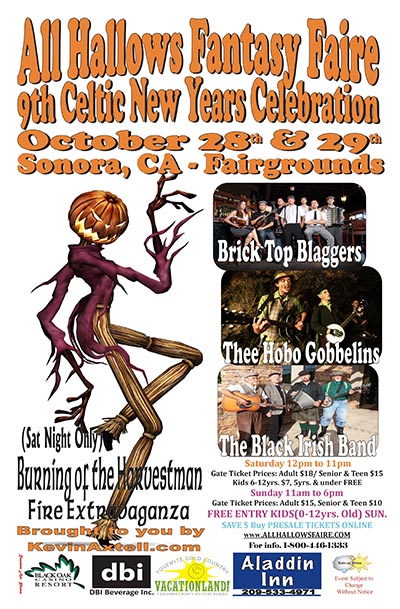 9th Annual Sonora All Hallows Fantasy Faire
Saturday, October, 28th, Noon-'11pm & Sunday, October, 29th, 11am-6pm
Mother Lode Fairgrounds, 220 Southgate Drive, Sonora
SONORA'S- ALL HALLOWS FANTASY FAIRE- ANCIENT FIRE ORIGINS! The Original 9th Annual All Hallows Fantasy Faire returns to the Mother Lode Fairgrounds in Sonora, California on October 28 & 29, 2017. The faire themes will celebrate-'The Celtic New Year- Ancient Fire Origins'. The event will bring historical cultures alive, with costume characters and non-stop entertainment. The festival will also have the ever-popular Burning of the Harvestman, and a Fire Extravaganza not to be missed.
NEW THIS YEAR AT THE FAIRE IS: FAMILY SUNDAY, FUNDAY! - FREE ENTRY FOR KIDS (0-12)
Tickets:
Saturday: Adult presale- $14/ gate $18 * Sunday: presale- $12/ gate $15
Saturday: Senior, Military, Youth (13-17yrs.) presale- $12/ gate $15* Sunday: $10
Saturday: Child presale- $5/ gate $7* Sunday:(0-12) are free *100% FREE
Save money by buying tickets on-line: www.allhallowsfaire.com
THE ONLY EVENT LIKE IT IN MODERN TIMES- NOTHING LIKE IT ANYWHERE BUT SONORA! The Fantasy Faire is a two-day all inclusive costume play event! Patrons are encouraged to wear their favorite costumes and immerse themselves into our themed encampment realms. The encampments will be filled with Celts, Vikings, Ancient Warriors, Pirates, Vampires, Victorian Steampunk, Fairytales, Mythical Creatures, Gypsies, Witches, and a Fire Breathing Dragon. On Sunday only, the faire will offer free admissions to children, and let them trick or treat through the entire realm, with free candy at every corner and a costume contest to boot!
Music is always one of the crowd favorites at the faire, and this year we have bumped up the Celtic energy level with Southern California's hottest Irish rock bands, The Brick Top Blaggers. Also back by popular demand we will have on stage the Hobo Goblins'. The Hobo's perform a crazed type of folk-rock music that will wake the dead and get them dancing. The Black Irish Band will also be around for the ride, providing 100% pure pub-rock to the stage, celebrating 29 years with special guests from their new 26th release- 'Western Warriors'.
There will be many exciting venues to marvel at the faire, which will include: jugglers, storytellers, magicians, sideshow freaks, hypnotists, psychics and fortunetellers. New this year gracing our stages will be Comedic acrobat- Mary Evanoff: comedy, magic, and pantomime. Also new will be 'Chase', (The Entertainer)- doing magic, comedy, and sleight of hand. Old favorites will also be returning like: 'Carpathian'- (Ghost Story Teller), Prirate Skool- (learn to be a pirate), Hearts of Khyber- (dance & drumming), Airship Mariposa- (Steampunk Stories), and the ever wonderful Moon Goddess Caravan Belly Dancers.
Walking around the faire marvel at the hundreds of live-action performing guilds assembled that include: St. Andrews- (Royal Scots), Dark Boar Vikings- (Dungeons and Dragons), Danse Macabre- (Parade of the Dead), Portcullis Players- (Living Vampires), Kaotic Mythicals- (Games and interactive mythical education), Beastcub Creatures- (life-size animals), Menagerie of Mythical Misfits- (Bubble Fairy, Tea Party, & Mythical Garden), Golden Grotto Ogre€' (Orges of course), Gaesatae- (Celtic Warriors), and CHAS'- (Zombie Artillery Crew).
One great centerpiece of the faire is the Celtic Village & Marketplace. Highlights of the village include over fifty artisan vendors showcasing their work. Enjoy browsing through the boundless amount of unique items to full fill your needs and desires. Delight your taste buds with many varieties of traditional and modern food. Quench your thirst at the Slaughtered Lamb Tavern, featuring ales, beers, and themed adult beverages.
On Saturday Only, we will be offering a costume contest for adults and children of all ages with prizes. Saturday Night will end with an amazing fire show by nationally known fire-juggler, Kevin Axtell. This 'Fire Extravaganza' is not to be missed along with the all time favorite Burning of the Harvestman!!
PRESS-CONTACT- 209-743-1565
The No Clown Policy, Will Still Be In Full Force At This Event.........
---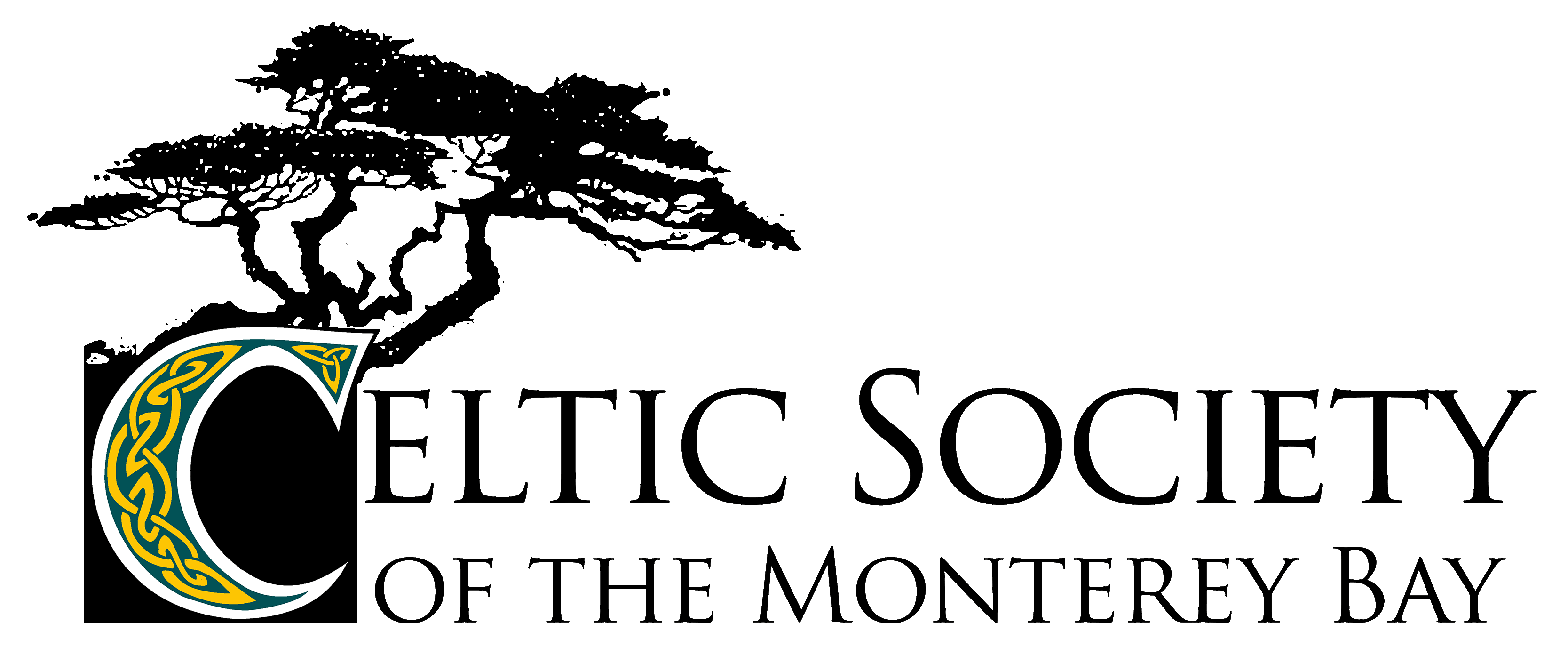 Celtic Society of Monterey Bay
The venerable Celtic Society of Monterey Bay has a 25 year record of bringing world class Celtic musicians to the Monterey Bay Area and is a key sponsor of AmeriCeltic.
• Thursday, November 16th 2017, 7:30PM, House Concert, Soquel
• Sunday, November 19th 2017, 3:00PM, A Production Of St Mary's Celtic Music Series, St Mary's By The Sea Episcopal Church, Pacific Grove
Click here for full details of All Celtic Society of Monterey Bay Concerts on the CSoMB website! (Click on small arrow in the inset photo for the videos. Click on the 'more info' link for full details and ticket links.)
---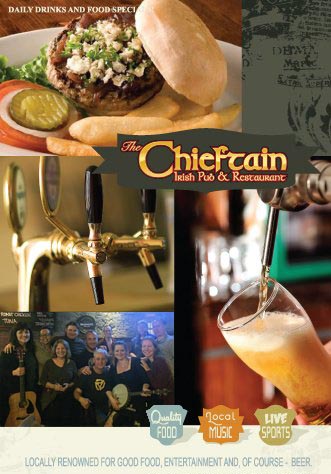 The Chieftain Irish Pub & Restaurant
198 5th St, San Francisco
The Chieftain Irish Pub & Restaurant, is a bustling SoMa spot with Irish pub grub & beers on tap plus sports on the satellite TV.
This local Irish Pub brings the culture of Ireland to San Francisco, offering a full bar, Happy Hour specials, and a full Irish restaurant menu, including favorites like fish and chips which goes with any style of sport, music or fun.
"I am in the city every 2-3 months and The Chieftain is an absolutely integral part of every trip. Mark runs an amazing, authentic Irish pub. Major plus, the only place I know of in northern California to get Kilkenny!!"

"Walked in, Saturday night about 7pm and there was a table right inside the door. We had a shepherds pie and an Irish stew. The shepherds pie was actually made with lamb! The live music was great entertainment too!"
For a video of some the Chieftain's food menu, Click Here.
The Chieftain hosts live music on Fridays and Saturdays. Click Here for the current schedule! The live Irish traditional music and song session every Sunday evening is always great Craic! Here is a sample Irish Session from 2009: Live Irish Session at the Chieftain.
For the latest happenings, check the Chieftain facebook Page, or call 415-625-0436, or email Mark Nagle at mark@thechieftain.com or check www.thechieftain.com.
---
Be a Celtic Hero!
Donate to AmeriCeltic,
and we will add your name here: www.AmeriCeltic.net/sponsors
---
Wanna help, comment or get published?
We publish articles or comments that relate to our Mission (see below), to our thousands of Celtic concordant readers. If you have one, email us: Tony and Celia Becker, americeltic@gmail.com

Click here to switch to the live AmeriCeltic Calendar, covering the Bay Area.
Click here to switch to the live Celtic Events Calendar, from Chuck Jamison, covering the Central Valley. To submit an event for listing in our Calendar, email your event info., including Who, What, Where, Why & Description to us at, americeltic@gmail.com, or Click Here to use the online form.
We love videos! Include a link to an online video, and you will likely get featured in this weekly newsletter!
---
---
AmeriCeltic Mission
AmeriCeltic is an all volunteer, non-profit organization. Our Mission is to restore awareness, celebrate and preserve the culture and history of Americans of Celtic descent in Northern CA by promoting Celtic events & history. Our volunteers cover all the Celtic related events in Northern California, with an accurate and up-to-date description of each. To help fund our efforts, click the 'Donate' button above or on our AmeriCeltic Website www.americeltic.net.